Welcome to week seven of our Hustle and Flow Teacher Spotlights! This week we're spending time with Hustle and Flow's very own animal-loving Doctor Doolittle and slayer of heels, Alyx! A natural dancer, Alyx shares her slinky-as-a-cat style and attitude in her Hustle Heels class for all the movers who want to learn to embody the spirit of Queen Bey by shaking it in sky-high heels… but more than that, Alyx's class is a supportive, fun environment to learn to move gracefully in heels, or to even learn to just walk in heels if you wanna (baby Drag Queens of Portland, y'all gotta get in here if you know what's good)!
Check out Alyx's influences and teaching style below, and make sure you sign up for Hustle Heels soon, every Tuesday at 8:30pm! Plus, as Grace takes some time from her teaching practice to recover from surgery, you can find Alyx on Thursday nights covering Contemporary Hip-Hop. BONUS.  
Teacher Spotlight: Alyx Hannigan
Teaches: Hustle Heels, Contemporary Hip Hop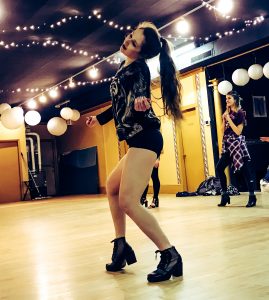 How did you come to teach at Hustle and Flow?
I was a student first! I have been dancing my whole life and after moving back to Portland my body was craving some movement. I was drawn to the wide variety of classes offered at Hustle and Flow, and I wanted to try them all! I knew after just a few classes that H&F was something that I wanted to be a part of. It is so much more than just space – it is a community in every sense of the word. Even now, Hustle and Flow is where I go to feel welcomed, supported, loved, empowered, silly, sweaty, sexy, and free to be myself.
The more I fell in love with the instructors and students at H&F, the freer I felt to enjoy the movement and have fun. I enjoyed dancing more than ever and wanted a chance to share that with others. Steph gave me the opportunity to substitute some hip-hop classes at about the same time that she started teaching a new high heel dance class (something I had never done). I attended class every week and fell in love with it. As the weeks went on it was clear that I had found my calling and Steph agreed! I've been teaching it ever since! I still sometimes sub for hip hop classes as well.
What informs your movement practice, what influences do you consider key to your practice?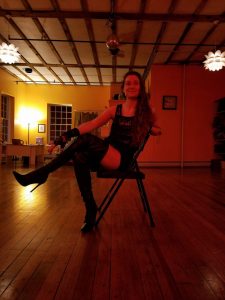 I started dancing and performing when I was just four years old. Mostly ballet, tap, and jazz (and maybe some questionable interpretive dance in the living room!!) As I grew up, I began focusing strictly on ballet and continued this into my teen years. It was not until I got to college that I discovered a wide variety of dance styles, and I have been fortunate enough to study styles like hip hop, musical theater, contemporary, and modern. I fell in love with dance all over again and dedicated much of my time to it, participating in and choreographing multiple shows and productions as well.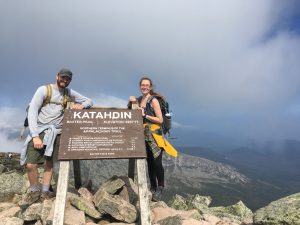 I tap into all these styles of dance in my movement. I enjoy not only dancing but performing as well. Because of this I am not only strongly influenced by a wide variety of music, but also the emotions that it evokes in us. Often times my choreography is strongly influenced by a certain emotion that I want to tap into whether it is feeling sexy, strong, angry, bad-ass, innocent, fierce or just plain nuts.
What do you do to prepare for class?
I first pick a song. I try to change up the vibe and style each month, so I try to pick a song accordingly. Once I've chosen a song I listen to it over and over again until it is etched into my brain – and then I listen to it some more! Once I feel like I know the song well then I'm ready to start moving. Almost all my choreography starts with me being goofy and silly, dancing around my room to loosen up while my cats watch me, unimpressed. Once I've gotten the silly out (or just started) I can then focus on choreographing. After I've got the routine down, I enjoy creating a warm-up playlist to compliment the vibe of the dance and loosen everyone up!
More about class and myself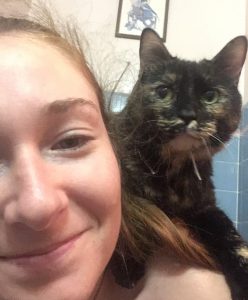 Above all, I want people leaving my class feeling empowered, fierce, and sexy (and maybe even a little sweaty). There is something truly magical and empowering about being in the Hustle and Flow space, with the lights down low, heels on, kicking it with your fellow bad-ass sisters. I want everyone to feel at ease knowing they are welcome, accepted, and supported to just let loose and have fun! I love listening to strong female artists during class and songs that allow us to turn it up and work it out, or slow it down and drop it low, and every movement in between – depending on the vibe of the class.
Along with a passion for movement and exercise, I also have a passion for animals (both wild and domestic) and nature. During the day I work at an animal hospital and am the proud mom of two wonderful cats! When I'm not working I enjoy running, hiking, camping, or just being outside rain or shine!
Check out the schedule for class times and descriptions, and we'll see you in the orange room soon!