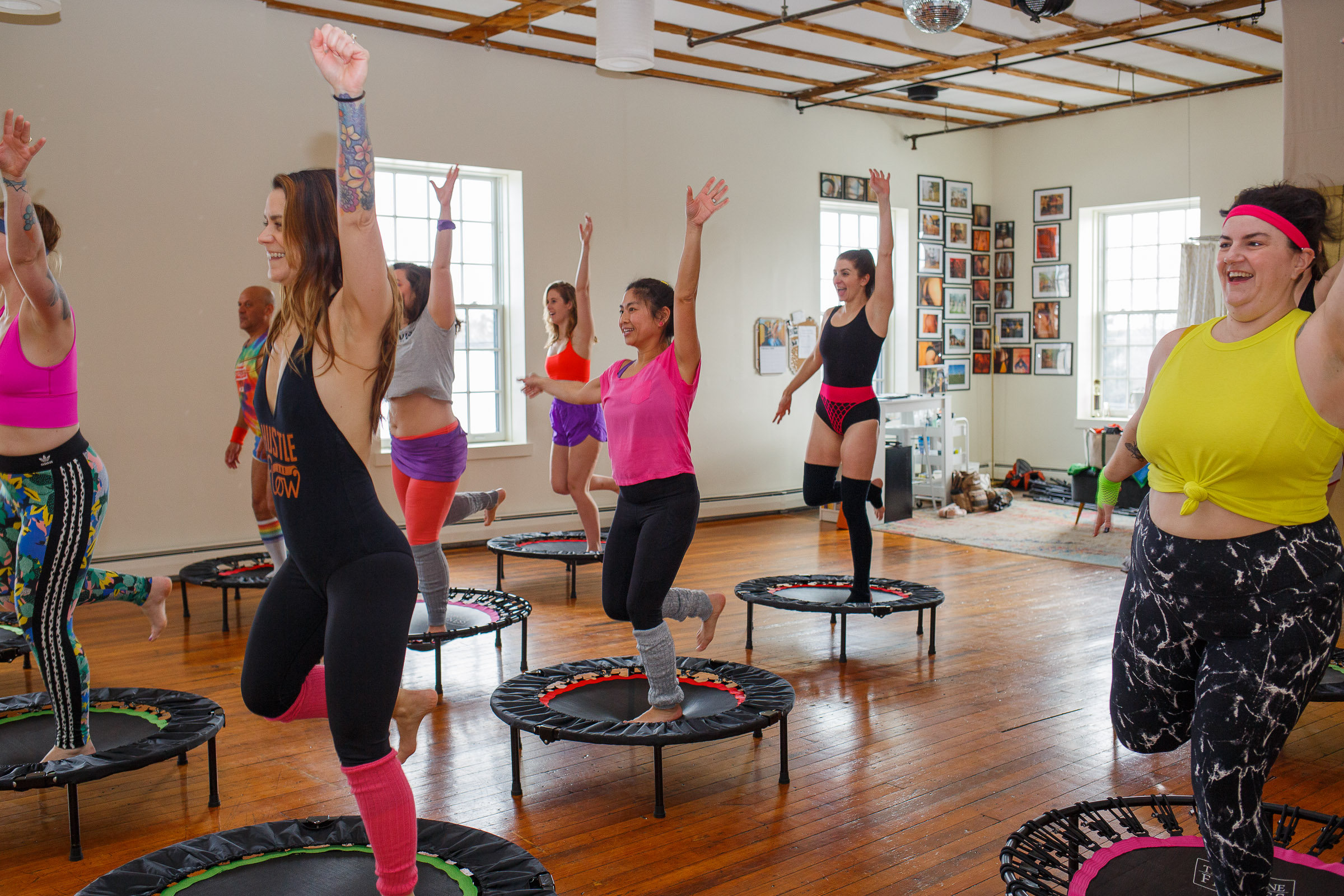 Dance, Fitness, Yoga and Pole Classes in Portland, Maine at Hustle and Flow
®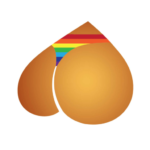 Click here to purchase our 2023 "Local Ass" Calendar!
Including 12 Portland based small businesses! 
Hustle and Flow® is Portland, Maine's most eclectic movement studio, right in the heart of the West End. We offer a variety of classes infused with humor, sweat, and innovation. Our connection to the diverse people in our community, the passion we put into our classes and creating freedom through movement are the driving forces behind our mission to create a welcoming, liberating space for all movement practitioners in our little-hidden gem of a studio.  We are dedicated to an Anti-Racist, unified community. We are continuously learning and practicing what it means to be an anti-racist and how we as a community of primarily white, privileged people can support BIPOC. Please join us on a journey of self expression and making positive change here in Portland and beyond through group fitness, dance, pole and so much more! 
Hustle and Flow® is an 18+ Studio
Experience the gift of freedom through Movement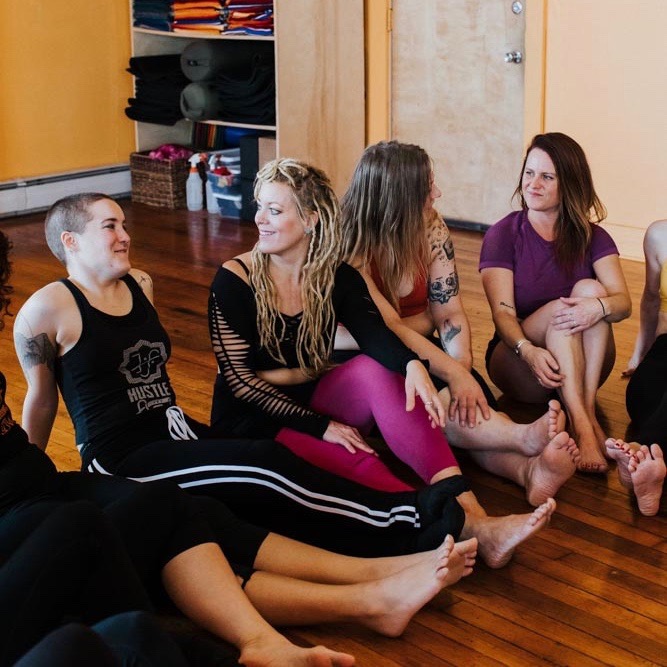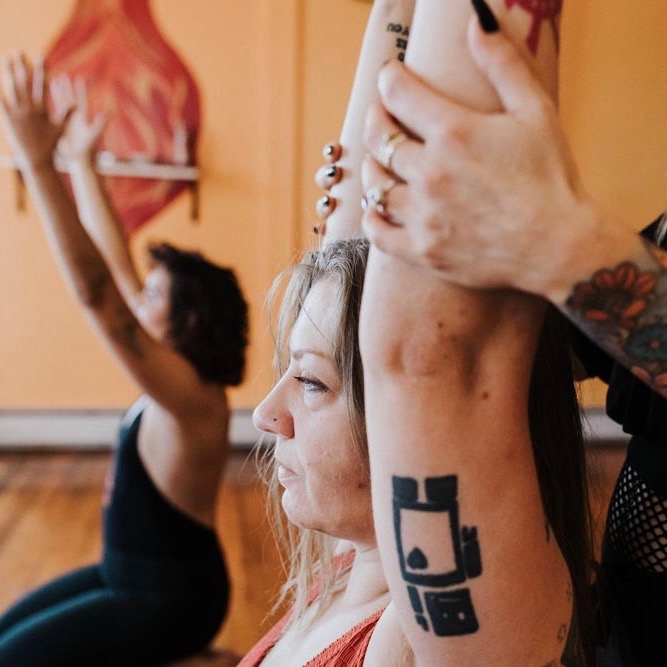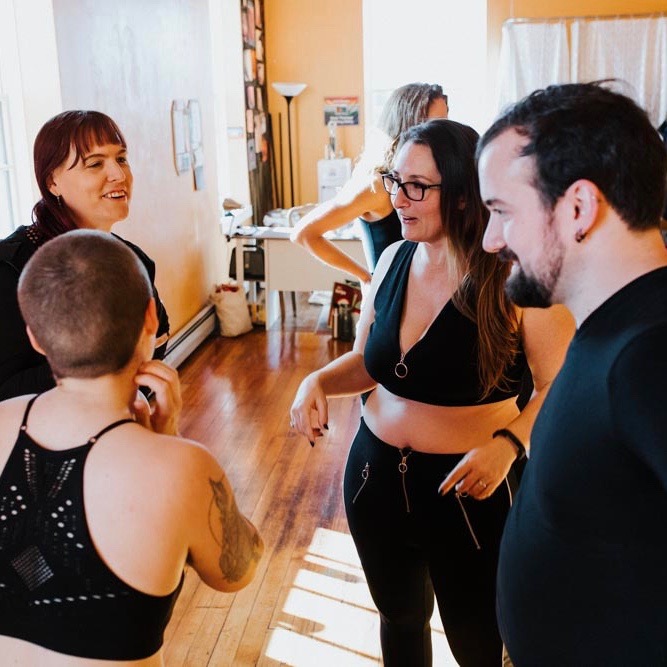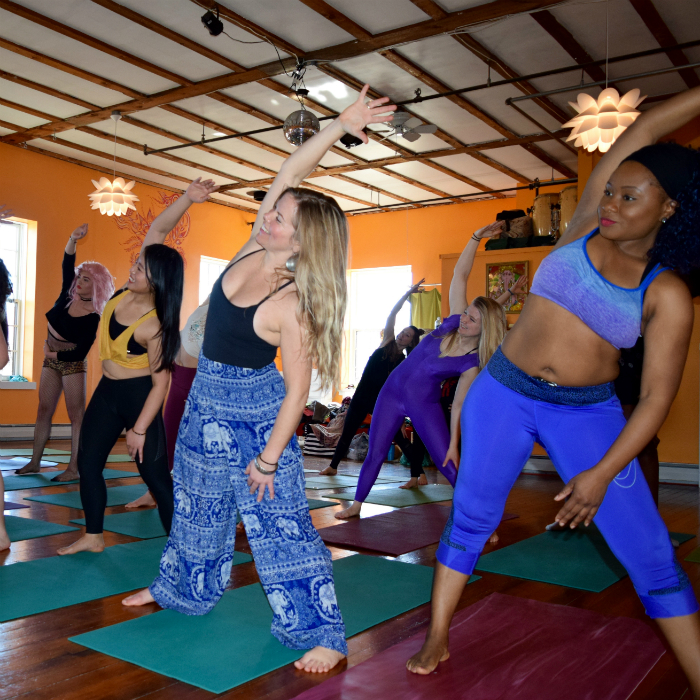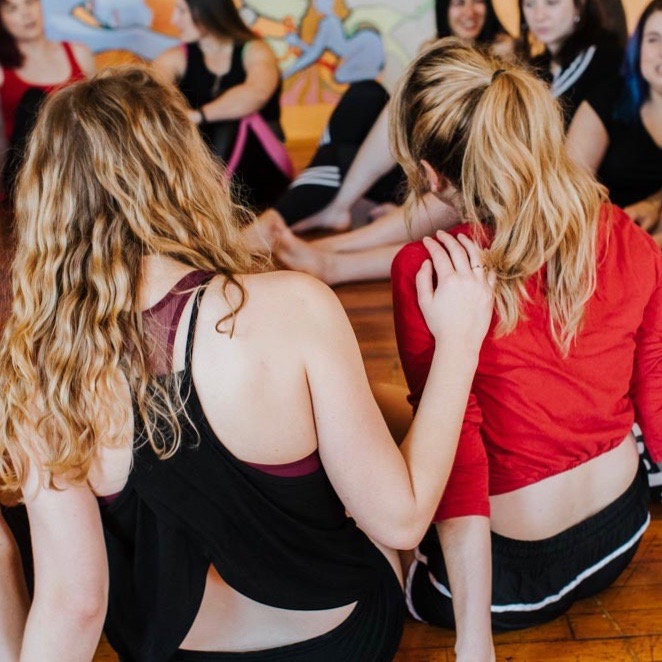 The instructors of Hustle and Flow® welcome you regardless of gender identity, sexual orientation, body shape or size, or skin color. We welcome you with respect, sensitivity and humility with our egos aside, knowing we all come from different places and backgrounds. We are open to feedback from our community to make sure we provide an inclusive atmosphere in which ALL humans feel comfortable and have the most fun!!
Led by unique and passionate movement instructors