Yoga Classes at Hustle and Flow in Portland, Maine
Yoga is much more than the poses we do. It is a process and practice of self-love, surrender, humility, and understanding that is cultivated on your mat and most importantly is integrated into your life! Yoga is an ancient healing practice that will transform your body, mind and your whole way of being, doing and perceiving!                                                              
                                                                            High Vibes Yoga Flow and Meditation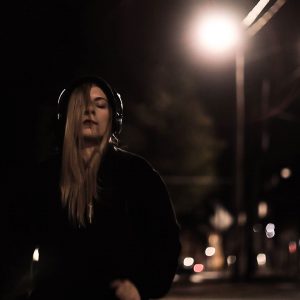 In this 60 minute class, we will flow through asana while incorporating three powerful mediums of vibrational healing: light, sound and breath work. High Vibes Yoga Flow is an all-level yoga class that works with your senses to align the Chakras, raise your vibration, and develop a fluid connection between spirit and form.
As High Vibes Yoga Flow evolves Jamie incorporates Kundalini Yoga elements of  chanting, breath work and deep meditation.
*Come as you are. If you choose to imbibe before class to add to the experience of this multi-sensory yoga flow, feel free or use breath work to get high on your own supply!
                                                                            Slow Flow Vinyasa Yoga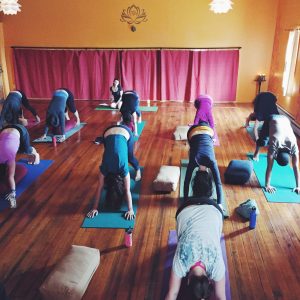 Slow Flow Vinyasa Yoga is an energetic yoga practice linking breath with movement, nurturing an active, moving meditation. This class is a strength building and mind-clearing, full-body practice. You are encouraged to modify as needed. All bodies are different and we all move in our own individual ways. Yoga asana is only a small part of yoga. The goal for a yoga class is that you connect with mind, body, and spirit through stillness, meditation, movement, breath work and or whatever else you choose in your class.
                                                                           Restorative Yoga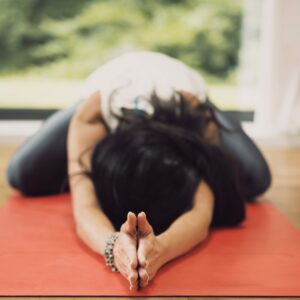 In this hour of Restorative Yoga you will go through a series of postures that are completely supported by props for extreme comfort and relaxation.
The goal is to decrease effort in our bodies in order to calm the nervous system and practice rest.
These passive postures are held for longer periods of time and students are encouraged to shift however necessary for more comfort; modifications will be made available for all bodies.
No yoga experience necessary! Please wear warm layers, as you must to be cozy for peak relaxation benefits. Bring an eye pillow if you so desire!
Restorative Yoga At Hustle and Flow happens on every first Sunday at 5pm.